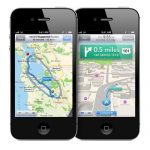 Fog imposed serious danger for ships prior to modern global position systems (GPS). In the early 18th century, British Admiral Shovell was engulfed in a blanket of fog for 12 days as he led a fleet of 21 warships near the rocky shores of the Scilly isles. All his navigators said they were safe. Only one humble crew member said they were in grave danger. He was hanged for mutiny shortly before many of the ships were wrecked, killing about 2000 in a watery grave… killed in ignorance of position. Later in the 1700's the British Parliament offered millions of dollars for the discovery of a way to determine location. Earlier Magellan sailed with 5 ships to encircle the earth. He lost all but one. Finally he lost his own life in the journey (1517-1522).
Friend, LISTEN! Do you take for granted the perfect navigator of your life, your soul and your eternal destiny, that guide from God that you hold in your hand? You call that little navigator your "Bible," the book of life. Without it, your soul is in danger of being dashed to damnation against the fierce rocks of eternal death and damnation. Our nation's early leaders all warned us of these dangers, but many today have cast aside America's only hope, removing the Bible from our schools, our legislative chambers, and even from our churches!
"Thy Word is a lamp unto my feet and a light unto my path!" (Psa 119:105; Rev 20:11-15). Ask for free daily schedule to read entire Bible GPS in 2015.