March 20, 2016
THE CHURCH I NEVER KNEW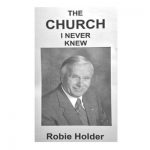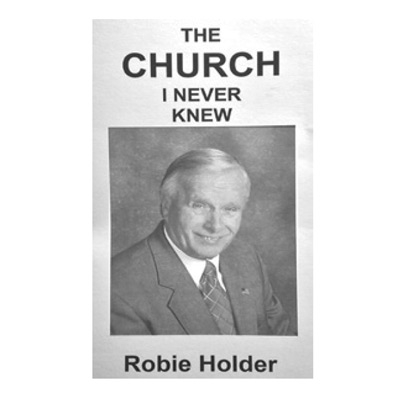 What happens when a sincere searcher for the truth puts family and religious perceptions aside and takes a careful look at the New Testament record of the church which Christ built? How does His church compare to the newer institutions we see on every corner today?
TABLE OF CONTENTS
I Christ's Church Defined
A. The Beginning on Pentecost
B. The Divine Nature
C. The Kingdom of God
II Bible History of the
Church
A. The Original Pattern
B. Right Time, Place, Book
C. Back Past Corruptions
D. The Same Church
III A Review
A. Same Terms of Membership
B. Same Worship
C. Same Lord's Supper
D. Church Finances
E. Church Music
IV Names
A. Same Officers
B. Preachers and Titles
C. Unity
V Questions
A. Apostles Today?
B. Miracles Today?
C. The Holy Spirit
We are offering this book FREE OF CHARGE to the first 25 who request a copy.
Paper Pulpit book, 391 sermons, $10 ppd; 5 books, $30.